6 ISSUE SUB + ORIGIN / DENOUNCEMENT PYRE CD OFFER (UK ONLY)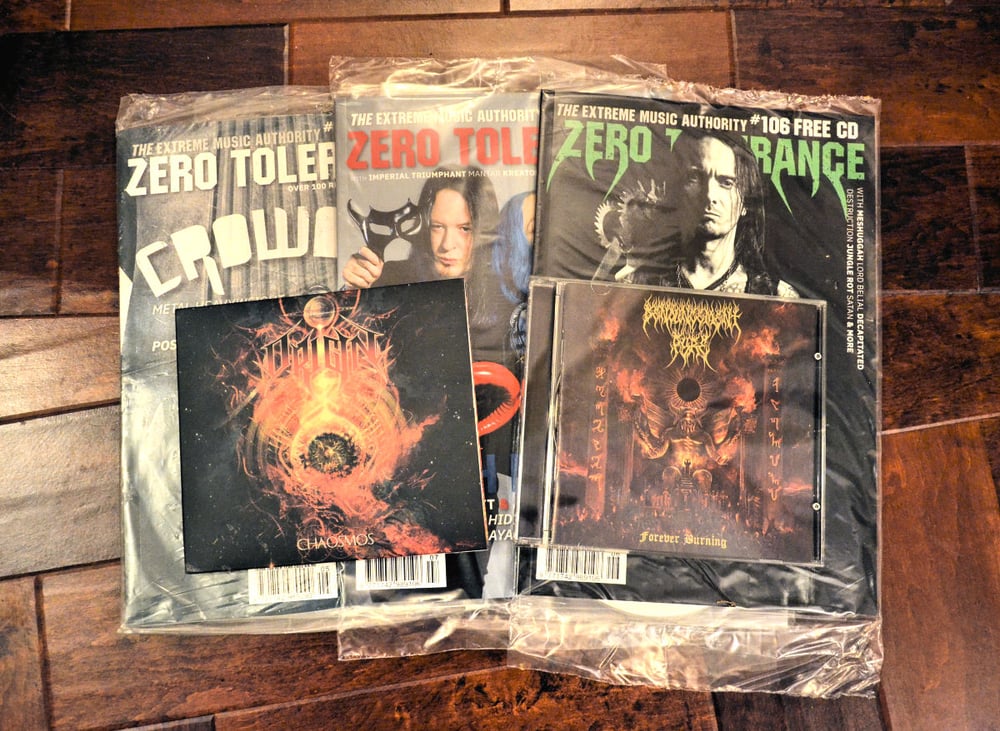 We are pleased to be able to offer a CD copy of EITHER Origin's 'Chaosmos' OR Denouncement Pyre's 'Forever Burning' (both courtesy of Agonia Records) as a special FREE GIFT with a 6-issue UK subscription order - just pay for 5 issues and get the 6th free - all posted direct to you for free. Take advantage while stocks of the CDs last, once they're gone, they're gone!
This offer can be used to start a new subscription with the upcoming issue 108, or to extend a subscription which is soon to expire, to UK resident customers only. The CD of your choice will be sent to you within 14 days of you placing your order.
*Please note subscriptions can only be extended with this offer if they have 6 issues or less remaining. Please do not purchase if your subscription has more than 6 issues left or your order may be refunded.
During the checkout process you will have the option to sign up to our newsletter by clicking a checkbox; if you sign up we will send you updates about when you can expect your issues, any changes to onsale dates and discounts and subscription expiry reminders; if you do not sign up we will be unable to contact you with any updates due to GDPR rules.
You must read the terms and conditions before ordering and by clicking "add to cart" you confirm your acceptance of them.